2017 is Past the Halfway Mark
At Rock Solid we specialize in helping owners improve business performance. 2017 can still be your year to reach the next level. Call us at (604) 888-3471 to book a free initial consultation.
Our proven approach consistently delivers significant business improvements – typically in less than ninety days. Our innovative programs and professional coaches get solid results. We're members of the Canadian Association of Management Consultants.
.


Since 2001 Rock Solid has worked with literally hundreds of companies. It doesn't cost anything to meet with and discover how we can help you reach your 2017 goals and strengthen your company for long term profitable growth. Contact us to book a no charge consultation
An experienced business coach can identify options that you may not have seen before. Then we can help you develop your company's ability to fully capitalize on them.
The Path to a Prosperous Future
Often the path to the prosperous future owners want is buried under countless problems and details. Our unique process organizes all the details, solves problems and delivers solid information. Then you're in position to make great choices and improve your business performance in 2017.
One option you have at you disposal is to call us for a no charge, no obligation initial meeting. You can join the ranks of our successful clients. john@rock-solid-business-coach.com or call (604) 888-3471. Check out our testimonials to read about the Return-on-Investment others are getting.
There are a wide variety of successful companies. Even though they operate in different markets, at their core they all do the same things well. Put another way: strong companies do good business no matter what market they're in. We specialize at teaching these strategies to entrepreneurs. It's what we do.
When companies are solidly built then doing business looks easy from the outside. Many so called business 'gurus' will boil it down into a few short soundbites. However, people who actually ARE in business for themselves will tell you that it's almost never that simple. You can't just throw around a few one-liners and expect to transform your business into a  successful company.
Most business-people have had the following thought at one time or another: "if I just knew what I had to do to make my company perform better, I'd do it." That's where Rock Solid's proven programs come into play.
Our programs deliver roadmaps for achieving the results you want. It also pays to have a coach to ensure that you keep moving towards your goals. Completing the work involved delivers the best Return-on-Investment. After some early wins it's tempting to put aside the company strengthening work, but when you focus & finish you'll discover that your company will run more smoothly and it'll be on track for long-term profitable growth.
Strong companies do good business, but surprisingly at the same time, most owners don't proactively strengthen their companies.
When companies aren't strong enough they produce more symptoms than solutions. Owners of companies in this condition struggle with a lineup of frustrations: too much wasted time,  poor cashflow, not enough good customers, and too many employees who don't seem to care.
It doesn't have to be this way. We can develop a practical step-by-step plan that gets you to the next level.
Another Way of Looking at Business Success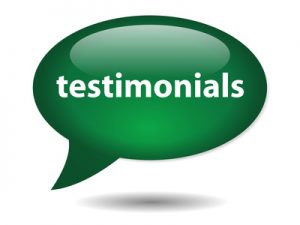 If you're always "playing the game" of business and never step back to take the time to practice it will be difficult to reach the level of success you want.
Just like professional football, soccer, hockey, or baseball teams will never be successful if they didn't practice.
The interesting thing about practice is that the drills don't always look like the game. You can't see what actually goes into to building a successful team—if all you do is watch the games.
The same goes for business. Ask us why our programs—deliberate practice plans—work. We'll be happy to tell you and you'll be able to see how we deliver a solid Return-on-Investment for our clients.
Our goal, here at Rock Solid, is to have you be you confidently in control of your company. We've spent well over a decade creating world-class business development programs that puts owners like in position to 'renovate' or build your company so it performs & grows like you want it to.