PROFITS & GROWTH Program
The Profits & Growth E-Learning Program is designed to make life easier – for people who've gone into business.
Building a successful company is the type of project that challenges you – many times – in many ways. This proven program is designed to shorten your learning curve and and help you build a strong profitable company. It was created by BC's most experienced business coach.
It's an affordable approach that uses the Thinkific platform to deliver powerful business training. It's available 24/7 and ready when you are.
Creating solid growth involves a fair number of different skill sets: from marketing, to sales, to managing  people, to understanding financials, and negotiating just to name a few. It's hard to have them all down pat and that means entrepreneurs have to learn more AND faster than most professions.
At the same time you've got a lot of work to do keeping the business running.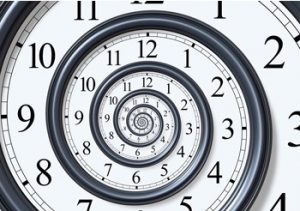 In business effort doesn't equal results. It's possible to put in a lot of effort – over a long period of time – and not see the type of results you want. This happens to people more than you would expect.
An early participant in this program said: "the entrepreneur's path is littered with the bodies of passionate people." That is an accurate statement. Success comes from doing the right things well and they cover a wider range of activities than most entrepreneurs expect.
The other part of the challenge is that they all aspects of the business need to be covered. An ignored piece here, and a half-done piece there, can wipe out your profits and make growth difficult. Strong profitable companies are firing on all cylinders.
Why is This Important?
Putting your effort into all the right areas is what delivers solid business results.
There is a Swedish word "Lagom" that doesn't translate well to English, the best way to describe it is just the right amount. But now imagine a Viking ship and its crew, some are larger and work harder rowing while others don't work so hard. Lagum means enough for everyone, as needed, and not too much.
When you're building your business where you put your effort is vitally important. It pays to keep the the concept of "Lagom" in mind.
But, That's not Quite Enough is it?
There's another challenging aspect to the project: most people who go into business are doing it for the first time. They don't have the benefit of experience. It's valuable to get some training that helps you sort out current problems and effectively plan ahead.
At Rock Solid we've created an E-learning program that works with you to improve your company and develops your business skills at the same time. It's the latest in our successful series of business programs. It's designed to maximize the results for the effort you're putting in.
This will lead to profits and growth and isn't that what we all want?
The program uses our Directly Applied Relevant Training (DART) approach which means it includes projects that make a positive impact – as soon as you start working on them.
The 6 projects in the PROFITS & GROWTH Program are designed to:
Develop an effective marketing plan that connects you with great customers for your company
Define your company's purpose and position it profitably
Build a Company Accountability Matrix to find the optimal level of organization for your company
Create systemization & delegation where appropriate – systemizing makes delegation easier
Forecast and Variance Reports that plan for & manage your company's profitability
Create effective planning and a process for problem solving when the inevitable issues arise
Watch the video below & discover how to
 put the PROFITS & GROWTH Program to work for you!