Solopreneur Business Training
The Solopreneur Business Program (SBT) is very effective for people who've gone into business for themselves — by themselves. This program has a long proven track record of helping soloprenurs achieve success.
Now could be your time to make a move by adding more people into the mix or perhaps your primary goal is to improve the results you've been getting. Either way, this training delivers a great return-on-investment and it will accelerate the solid development of your company.

Building a profitable solopreneur company or practice is a challenging project. Simply put, it's not for everyone. You have to wear a lot of hats and each one of them has a learning curve attached.
This SBT is designed for people who don't have employees yet and those who just have their first employee on board. Rock Solid has other programs available for larger companies.
.
Program Origin
This training program was developed by British Columbia's most experienced business coach. When John Cameron initially created this program he already had a successful track record working as a solopreneur for over a decade.

He built a solid business coaching practice working with small to medium-sized companies while he developed the world-class Company Strength Program. (CSP) He literally wrote the book on it.
Then one day the BC Chamber of Commerce Learning Network asked if he would adapt his CSP for Micro-businesses — companies with five or fewer employees. John used his own experience as a solopreneur to distill the CSP down into a high octane Directly Applied Relevant Training program for solopreneurs. (DART) It's working very well and getting great results.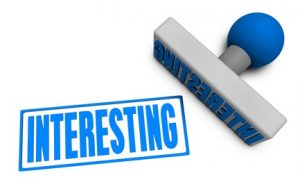 In the follow-up survey 78% of the clients Strongly Agreed with the following statement: "I am more confident in my company's ability to succeed after taking this business training." You can read more about the survey on our Testimonials Page
Rock Solid's 78% Strongly Agree rating was double the overall survey average of 39% — 686 BC solopreneurs participated.
The survey was conducted by MNP on behalf of the BC Chamber Learning Network.
.
Here's How it Works
This isn't a traditional coaching program where clients are expected to commit to a minimum of 12 months. It's a powerful training program that delivers results quickly.
It includes the tools you'll need to build a strong profitable business. There are 11 training sessions normally spaced over two to three months. The sessions are with a professional business coach and they're typically held via the phone and the internet.

There are several different skills, abilities, and projects involved in building a strong company. This training program effectively covers them. It's been proven to help solopreneurs achieve success. The program details are just below on this page.
In Greater Vancouver BC Canada some of the meetings will be held at your place of business. Either your client's or your office whichever works better for you.
The entire time you will be working on your company. Not case studies.
This is Directly Applied Relevant Training. The 9 projects focus on strengthening your company. There will be 'homework' but it will be working on improving your own business. Work well worth doing!

One of the projects effectively sets the stage for getting good value from your first hires or perhaps contracting out a portion of the work allowing you to focus on what you're good at. The training will develop your business abilities and position your company for profitable growth.
.
Pricing
Solopreneur Business Training — the total cost $5,950.00 All materials are included. It consists of 11 training sessions spaced over 2 to 4 months plus on-demand project support. Financing options are available.
The goal is to have the program pay for itself — as quickly as possible. We are serious about that. The SBT is designed to make clients more profitable — not cost money! Let's talk about how we can make that happen for you.
Ask about our Rock Solid Guarantee
.
Program Elements
1. Everything Done & Done Well
The CA³M is a roadmap for organizing and systemizing business operations while preparing for growth. Even in solopreneur enterprises, there are a fair amount of 'moving parts.' The CA³M delivers a proven process for monitoring and consistently improving them. It also provides a system for systemizing the enterprise.

The CA³M is exceptional at preparing for a first hire or outsourcing. It will also help you choose between the two options.
2. Finding More of the Business You Want
This element is designed to develop the ability to create a marketing plan that attracts the right customers for your company.
The first step is to identify the business you really want. You can target 2, 3 or 4 different business opportunities in the same market For example, an auto repair shop can pursue family cars, hot rods and recreational vehicles.
The key is to look for business opportunities where customers will pay enough for you to work profitably. It might be working on Mercedes and BMWs. Working at lower price points like commuter cars takes a higher velocity of business to earn a profit.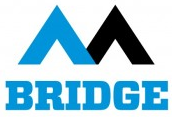 All business opportunities within markets are not equal. You don't want to experience the 'Mother Teresa Effect' where you're delivering value to customers who can't or don't pay enough for you to build a company.
In the training, you'll implement the very effective BRIDGE Marketing Process for your selected business opportunity. It's a step by step process which is easy to remember, repeat and use in the future. It puts you in control of growing your business — the way you want to — whether you're doing the marketing yourself, or you're outsourcing it.
3. Profitability
The training outcome is the ability to manage and grow the profitability of your business. This is a learned ability. Few people understand the nuts and bolts of this skill set. You will learn to set a plan for profits — a year in advance — and then how to make it happen as the year moves along.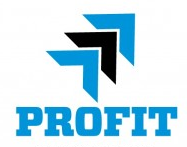 This takes a good look at your internal financial information systems. Do you get better stats on your favourite sports team or your business? Let's fix that — it makes a huge difference.
4. Company Promise
The Company Promise is the missing piece of the Mission, Vision, triangle. A Vision Statement describes where you would like the company to be a point in the distant future. A Mission Statement describes what needs to be done to get there. A Company Promise describes the value you are designing your company to deliver.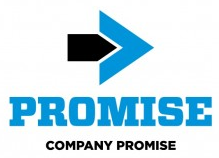 A Company Promise should be about 12 words. It is the needle in the compass that ensures all your actions are leading in the right direction.
When all 4 elements are strong the overall result they deliver is life-changing. Fundamentally what this program does is introduce the critical variables that determine a solopreneur's success and quality of life. Then it trains you on how to customize them for your business. Lastly, it works with you as you implement them.
Accelerate your development. You can be very well organized, working for the clients you want, operating profitably and delivering serious value. I know because that's what I've been doing for almost 20 years now.
John Cameron