Business Succession Planning 
Business succession planning involves working with the existing owners and getting the business ready for the incoming management team and/or owners. One of the main goals is to improve the leadership and business skills of the company's management team.
The company's value – and future – often depends on their ability to successfully run the business. And let's be honest when the succession is complete you won't want your phone to be ringing off the hook.
We don't replace accountants, lawyers, or financial planners. Our role is to ensure your company has the strength to effectively and efficiently handle the transition.
When the next generation of owners is expected to be from outside the company our approach is designed to increase the value of the business and sale-ability of the company. Most outside purchases know what they're looking for in acquisition targets. They typically pay premiums for solid well-run companies. Click on the image below and scroll down for good articles on Valuation presented by Info Canada.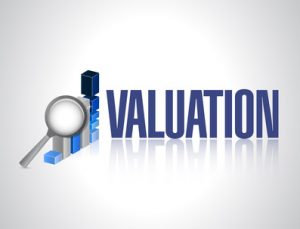 Many company owners are considering retiring or moving on to other pursuits. Having a well-thought-out strategy for your succession is in everyone's best interest: owners, their family members, shareholders, employees, customers, suppliers and if selling the company is the chosen option – the purchasers as well.
Initially, we use our innovative Company Accountability Matrix (CAM) to clarify your options and develop a management succession strategy that works for you. It is a step-by-step detailed process that allows you and your team to make great decisions.
Valuable byproducts of the CAM are the systemization of your company's operations and a complete training plan for the people moving up in (or into) your organization.
Our clients find that it improves profitability and increases the value of their business – by a factor of the multiple. The ROI is great.
Here are some things we help you with:
Your Goals, Objectives and Timelines
Exit Strategy Options – examples: family transition, employee purchase, selling to outsiders
Retire and Retain Ownership with Management Successors – possibly minority shareholders
Company Valuation & Purchaser's Financing Options – Consult with a Valuation Expert
Management Successor – Selection and Training
Legal and Taxation Issues – Consult with Lawyers and Accountants
Estate Planning – Consult with a Financial Planner
Our specialty is ensuring your company has the strength to handle the upcoming transition. We do this without taking up too much staff time while limiting interruptions. We have a team available to do the bulk of the work if required. It's more affordable than you think.
The result is a stronger company that's worth more to a prospective purchaser. Significantly more in some cases. Not only that when you walk out the door – for the last time – your company will be running smoothly, earning solid profits and growing naturally! It's been a huge project and I'm sure you want to be proud of the way you hand it over to the next generation of owners.

While small business succession planning can be completed in a shorter time frame, at least a two-year horizon is preferable for a number of reasons. 
In the Greater Vancouver, Surrey, and Langley area we have working relationships with an impressive team of lawyers, accountants and financial planners. When you need them they can be valuable players on your succession team.
The twin goals are to ensure that you are well rewarded for the effort you put in building the company and also to position the company for a prosperous future ahead.
Read testimonials for our Succession Planning here
Take our Quick Business Self Assessment here  
Pricing is by quotation. For a free consultation contact us here
Primary service area: Greater Vancouver, Surrey, Langley