Success Stories
and Testimonials

Our clients: in their own words
"Very excited about the progress that we have seen in our company. John has provided us with a system which we sorely needed and it is practical and effective. Thank you." 
"The Company Accountability Matrix training opens the door to some valuable conversations that are improving all facets of our operations."
ONE YEAR LATER
"John and Rock Solid have moved my business forward in the 12 months since we have engaged his services. He is flexible to the unique needs of myself as the owner my schedule is crazy. His help has helped me to get more purpose, focus and control over the runnings of my business so I can focus on my vision and long-term. He is additionally working with me on the big picture aspects and this year we are working on increasing the profits and already the light is clear at the end of the tunnel. Thanks John!"
Congratulations to you Kevin and your team for making the list of Canada's fastest-growing companies – for the second time no less! It's a great achievement.
_____________________________
Congratulations also on winning the BC Better Business Bureau's Torch Award for Exceptional Customer Service in 2018. Kevin, you've built a great small business team there at MIRA. – John
Thanks John! It was truly an honour and a nice surprise to come back from vacation to! I echo your words that we have a great team at MIRA. The program at Rock Solid has helped everyone to enjoy and understand their roles and their value to the business' success. Hence why I was able to take a 3.5 week vacation with no interruptions other than being informed about this award. We have a great team and the Rock Solid Program has helped greatly. So thank you John! And thanks for the kind words.
Post-COVID Update
To Whom it may concern,
Kevin Bergstresser – MIRA Floors & Interiors 
Surrey BC Webpage


"During this time of crisis, many organizations reached out to find ways to survive the pandemic. John continued to work with his existing clients and added new ones looking to develop effective plans for navigating this crisis.
I encourage any organization looking to create a more efficient and profitable business model to reach out to Rock Solid."

Vancouver, BC Webpage


John's support, practical guidance, sound advice and directions have been invaluable to the success of our business. He brings perspective and insight from his wealth of experience in business that helps to keep us moving forward! His Rock Solid methodology and team that supports it is practical, sensible and "solid"!
Loretta Fulton
2020 and 21 are/were tough periods for the world – but we managed together to turn our business around and with the result of net profit – a very positive number.
AND because this is not good enough – Q1 this fiscal already equals the net profit of our full last year! I accept these results with happiness and thanks.
Let's continue with 'Rock Solid' results through the next 3 quarters of this fiscal!
Doug Fulton
Surrey, BC

"John and his team at Rock Solid are simply amazing! I should have done this years ago. I highly recommend Rock Solid Business Consulting Group as they have streamlined the operations in so many positive ways without interrupting our day-to-day operations."
.
Congratulations Phil on earning the 2016 Langley Business Person of the year award! It's well-deserved recognition. It's been a pleasure to work with you and the people in your group of companies! – John
Phil has successfully worked through a succession plan and has now sold some of his companies. In 2021 and 2022 Rock Solid continues to work with Phil on the succession plans for 2 of his remaining companies.
..
.
      Phil Jackman – Valley Group of Companies
Langley BC Webpage
"Rock Solid Business Coaching is just what I needed to take my business to the next level! As a small business owner, I am constantly making decisions without a lot of guidance or support.
Up until I started the Rock Solid Business training program with John, my service-based business had offered many different programs because I wasn't sure which direction to focus all my efforts on.
Now that I have gone through the training process, my small business has much more direction and focus and it's helped me to organize all my business systems in a way that I can feel confident and secure in moving forward and investing my time and energy into, with proven and expert-backed support!
Thanks to John and Rock Solid Business Coaching, my business is thriving because of your expertise and guidance!"
With Rock Solid it doesn't end when the training is finished
"Hi John, I wanted to send a note to say a huge thank you to you for taking the time to meet with me last week, it was incredibly helpful to have your perspective … thank you so very much!
Jenny Abbot – Harmony Kids Yoga
Langley, BC Webpage
"The small business training with Rock Solid is off to a great start. It's been extremely helpful with developing my vision for the company's future. Now it's all coming into perspective. We're developing a clear roadmap that will build my company – the way I want. 
Before Rock Solid, we grew without structure. This is very relevant training that will help me get the long-term results I've been looking for." 
                                      Deborah Silvester – Silvester & Associates
Langley, BC Webpage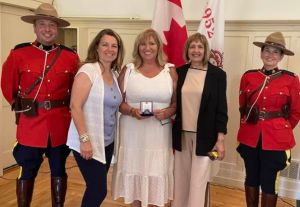 Congrats to Deb who was recently awarded the Queen's Platinum Jubilee Medal for her service to the community. 

Small Business Training
More affordable than you expect
Get a solid return on investment
Here it is:
our Favourite

Testimonial 
"The best part of the training is the tools that we are learning to use. They are invaluable to us. 
Marlene Myers – Myers Organic Farms 
70-acre certified organic farm Webpage
I was in a business owners' group and I switched to Rock Solid's Company Strength Program just as the COVID crisis hit. We've adapted to the changing economy and recovered. Now as busy as ever and our expansion plans are on track.
I like the program – it makes so much sense. It identifies the path forward as we improve our current operations and move towards a second plant in the Okanagan.
My Business Development Manager is loving the program, especially how the Company Accountability Matrix (CAM) systematically identifies and addresses issues.
Jan Antorp
Sanderson Concrete Inc.
Surrey, BC Webpage
In 2020 Jan called from the beach while on a 7-week vacation to say he might not come home. The first 4 weeks saw a record for monthly sales and a record for monthly profits. Rock Solid delivers!
In 2021 Jan called from a beach while on a 4-month vacation while Sanderson Concrete set new monthly records for revenue and profits. Rock Solid rocks!
In 2022 Jan called in mid-February to say Sanderson had a record high amount of orders, the company was firing on all cylinders and he decided to head back to Mexico because the team didn't need him. Plus, quality people from the industry were 'migrating' the Sanderson because it is a great place to work. That's Rock Solid.
John doesn't want to do everything for you. His Meta Method builds a customized set of business tools that YOU can use to transform the business into a strong profitable company. 
Developing your skills and abilities is a key part of the process. 
Meta is there every step of the way. Whether it's John as our coach with his decades of business wisdom or one of his employees, like Stefan, who stepped in did an excellent job when we needed extra help on a day-to-day basis. 
The whole process makes an incredible amount of sense and it clearly had a huge positive impact on our company. I highly recommend John and the team at Rock Solid.
Now This is Interesting
In 2014 686 business owners responded to an independent survey regarding Business Training Providers in BC. The survey was conducted by MNP on behalf of the BC Chamber of Commerce Learning Network.
In the survey 78% of Rock Solid's clients strongly agreed with the following statement:
"I am more confident in my company's ability to succeed after taking this business training."
The overall average for strongly agree responses for all small business training providers was 39%.
Rock Solid's rate of strongly agree responses was double the industry average!
"John Cameron and his team at Rock Solid have proven concepts that are put into play to streamline every level of the business operations to maximize profitability and production."
Congrats Dana on your double win. 2017 Langley Business Person of the Year and 2017 Service Excellence Award (Retail/Service)
NOTE: we are very proud that Rock Solid's clients have won major awards at four of the last eight Langley Chamber of Commerce Business Excellence Awards. While we don't take all the credit for their successes we believe that it confirms that we are offering & delivering high-quality business services.
Dana Matheson – Langley Rivermen 
North Langley Webpage
"I had the chance to work with John over the past year. His coaching and wisdom has helped us fully systemize our business and we've seen over 35% growth year on year in a very competitive marketplace.
TWO YEARS LATER: "John rocks! He has the experience, aptitude and personality to come alongside you, see your business from the top-down and bottom-up and help you systemize and gain clarity about who you are and what you do. We sure benefitted from his wisdom and training. There's no way we could have managed our growth without these foundations in place."
John Cameron was a Director on the BC Small Business Roundtable for 12 years from 2005 to 2018.
"As one of the original members, you have made a valuable contribution to the work of the Roundtable and your 12-year term brought forward many significant perspectives particularly around business skill development as a pillar to support small business growth and success.
By volunteering your time and expertise in support of the education mission of Junior  Achievement BC and Small Business BC, you have helped meaningfully contribute to important programs, and in particular, to provide more ready access to those programs by indigenous youth and small business owners." 
Bruce Ralston – BC NDP
Minister of Jobs Trades & Technology
Now – Minister of Energy, Mines and Petroleum Resources
John is very knowledgeable and experienced in his field. Working with him is a pleasure and a great benefit to our company. I would recommend him, to anyone looking to strengthen their business.
Mark Pruger – White Table Catering
Abbotsford, BC Webpage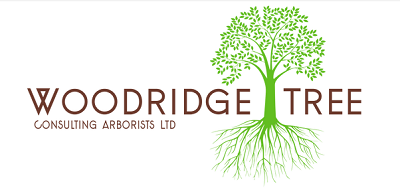 "I'm about to board an airplane for a three-week vacation in Europe knowing that things will be fine without me. Expenses are down and profits are up.
Our main tasks are delegated between my employees. Thanks to Sierra and John at Rock Solid I have never been more comfortable moving forward with my company."
2021 Year End
Terry Thrale – Woodridge Tree ConsultingArborists
Surrey, BC Webpage
"Life-changing, incredible systems that get you working on your business and not in your business! John is a trustworthy respectable mentor who has roots and real-life small business experiences in business to draw from."
UPDATE: Daniel just had his best 6 months ever in business. Newer staff, hired for attitude, have been trained to be solid producers by following case studies and documented systems. Dan is taking more time off and also more holidays with his family. It's always fun to see the training consistently produce results.
"Rock Solid came and taught my team. They were able to pinpoint the big-picture problems in my business structure… what prevented me from scaling, where I needed systems, how to set up financial and business processes that make life less stressful, more productive and intelligent. To this day, when teaching my team I use quotes John said to me like "Entrepreneurs usually don't make poor decisions, it's that they have poor data to make decisions from" or… "who's accountable for this role/task?" and "where-is this process stored?"
Every business should have a 3rd party diagnostician come in and review systems every couple of years. What I like about John is… he won't sugarcoat anything. You can count on him to give it you straight."
 Daniel Deyette – AnswersWanted 
Langley BC Webpage

Two years ago we started the company and business was rolling along as planned. However, we did not plan for the next step. A point was reached where the business was being worked but not nurtured, we merely had created a job.
Running, operating and bearing the stress of the first two years started to take its toll. John's coaching and the Rock Solid Business Training has given our company the ability to evolve into a fully functioning sustainable company with culture and foundation to build upon.
John will take the time to understand you and your industry. We are thankful we did not wait longer to seek out the Rock Solid Business Training and for the tools and knowledge, they have helped us acquire. Thank you for helping develop the true D&D standard!
NOTE: Derrick put together a string of record months. His company is now in a strong cash position and he's taking a much-deserved vacation – the first in quite a while.
Derrick Chin & Derek Keillor
D & D Coastal Logistics – Surrey, BC Webpage


It was awesome to get a call from Brad – 8 years after we delivered the training – and hear how he continues to put the tools and strategies into practice as he builds his team for each upcoming spring. In his own words:
"ABtC Landscape Maintenance worked with John and Rock Solid back in 2011.
The team building and the Company Accountability Matrix (CAM) is still being used by us on an annual basis to help clarify what each team member is accountable and responsible for. It definitely helps to see on paper how many tasks are required to be done and it is always interesting to see how often the staff volunteer to take on more responsibilities. (Note to readers: This is an awesome benefit of our CAM process.)
It also has helped us to create a more positive culture within the company as we now have better-defined roles that are understood by everyone.
Thank you, John, for all your help and I hope we get the opportunity to work with you again in the future."
And we are as Brad's daughter is taking over the company in a succession plan. The succession is going smoothly because Brad already had a lot of the groundwork done as part of the ROCK SOLID training.
Brad Dickie – ABtC Landscape Maintenance 
Abbotsford BC Webpage
"I have only worked with John for four months and I've already benefited from what he's taught me."
"From Margins on products and sub-trades to avoiding grinders. All this has helped my company become profitable and pay down debt. John has been great to work with.
He holds me accountable and encourages me with my business. I highly recommend Rock Solid for anyone that needs their company to get on the right track."
AFTER EIGHT MONTHS "John with his Rock Solid business approach has helped me with my business. By implementing a company promise, rebranding and proper profit margins I find I am doing more of the jobs I like to do and making money doing them. John has had a positive impact on me and my business and I know he can help you with your business."
Loris, it was a pleasure helping you transition into a more profitable small business model.  I believed right from the start that this would be a much better fit for you. Congrats!
It was great hearing about your record sales month – well done!
Posted by Loris on Google referrals "John is a great knowledgeable guy. He has helped me overcome business obstacles and has guided me in the right direction.  He is always there when you need him."
AFTER 2 YEARS – Loris is consistently booked months in advance working on the type of renovation projects he enjoys – at better margins. This is a big change from before he started with Rock Solid Coaching & Consulting.
Loris Barbieri – Barbieri Enterprises
North Langley, BC Webpage

Affordable business training
A Nice Surprise
I recently bumped into one of our 2015 clients at a charity event. Rock Solid worked with MHL Transport, a large trucking company based in Aldergrove, on a 3-month project to help them organize and systemize their business during what was a stressful time.
It was great to catch up and hear about his progress since the training – especially how he has MHL Transportation running on autopilot now. His comment is just below.
"I basically have gotten Rock Solid, and I have everyone else running my trucking company now!!   I started a tire store and mechanical store, (Super Steve's Tire)  and as you know we are into property development now. So things are very different but very much the same!!"
Craig Nicolson – Nicolson Group of Companies
Langley, BC  Webpage

"We spent ages, and thousands of dollars trying to unlock the mystery of how to get sales. John talked us through it in an hour and a half. We've also never felt more equipped and empowered to deal with the intricacies of business processes."
"I highly recommend connecting with John if you want to see some action happen right away."
Note: Quarter 4 in 2018 was "crazy busy" for Loomo – stay tuned for an update.
Note: In 2019 Loomo is achieving 50% growth
 Jeremy Whittingstall & Luke Taylor
Loomo Marketing, Victoria BC Webpage

A few words from Rock Solid's CEO John Cameron
There are some nice compliments from our clients both above and below this message. I'd like to let them know that really I appreciate them. I've been fortunate to work with many interesting people. I've seen them work hard to raise their families, build companies that they're proud of, and contribute to the communities they live in.
It's been more fulfilling and rewarding than I ever imagined back in 2001 when I started Rock Solid. Many thanks to all of you & continued success!
"After 3 years in business, I needed to hire a professional to take Lush Eco Lawns to the next level. Our dreams of multiple locations and franchising would remain just that – without a solid strategy.
Enter John Cameron and his team at Rock Solid and my dreams and ideas are already becoming a reality. As much as I hate administrative stuff, I'm actually excited about continuing to systemize Lush this winter, knowing that every 'i' that gets dotted and every 't' that gets crossed will only result in happier customers, better-equipped employees and best of all, higher returns.
I especially enjoyed John's excellent book – Rock Solid – How to Strengthen your Company. The book is structured in a way that is fun to read, while being challenging and thought-provoking – I'm actually reading it for a third time now.
If you need a proven coach to detail your company and build it up – solid and strong – look no further than Rock Solid!"
UPDATE: Lush Eco Lawns has opened its second location and both are growing profitably! Rock Solid's business training exceeded expectations!

NEW UPDATE:  "We were awarded Best Green Business at the Vancouver Island Business Excellence Awards and we were a finalist for Best Business."
NEWER UPDATE: Hey John.  We have experienced unprecedented growth!! April annihilated our previous best month by $40K!  Anyways, things are going excellent but I am definitely realizing I will need more of your training and expertise moving forward.  May is shaping up to be another record month too. There's 12 of us now!  
John Close – Lush Eco Lawns
Vancouver Island Webpage

"We took 2 weeks vacation and went to Europe when we came back everything was running smoothly. This was less than 2 years after we took the Company Strength Program from ROCK SOLID. We took the ideas and concepts from the program and worked through them at our own pace after the training was finished.
We originally started our small business training with John and his team because we were working very long hours and were so stressed out we were thinking about selling the company. Now we're planning to keep the company and enjoy life. We're even taking more time off when we're in town.
Steve & Julie Swift
StorMore Closets & Blinds
Surrey, BC Webpage
We're more affordable than you expect
"Rock Solid's small business training helped me navigate my company out of dark times a few years ago. We were struggling in the very competitive nursery business – growing and selling decorative plants to retailers.
Now we have a solid new business model as a trucking company and a silage grower for Zoos in Western Canada – bamboo, veggies, deciduous trees, roots, all as animal feed.
Thank you very much – I don't believe I could have made the transition without your training and support.
John Fulawka
Wonton Trucking – Suncoast Nursery 
Pender Island, BC Webpage
"Rock Solid identified a very effective Company Promise for us and it led to a positive change in the way we do business. The CA³M has also helped us organize and focus on improving our processes. The Financial Information Systems have improved our bottom line by over $100,000 per year."
Neville Sinclair – Pacific West PG 
Langley, BC Webpage


To increase profits and 
have your company operate smoothly 
Toll-Free 1 (855) 554-6523  or email john@rocksolidresults.ca

"John goes above and beyond with his coaching and holds you accountable to upgrade your business until you do. His small business training has helped me gain control of my business while feeling less stressed with all the moving parts. Thank you John!!"
Brent Seal – Mavrixx 
Vancouver, BC Webpage
"John has been instrumental in helping us strengthen our small business.
In particular, he has challenged us to systematize our processes and he has helped us gain referral business."
Tom Kobelt –  Kobelt Development Inc.
Surrey, BC Webpage 


"We found John to be very helpful in looking at ways to improve and streamline our company both from an operational standpoint as well as increasing sales.
His experience and his outside perspective gave us ideas that we otherwise would not have thought of. His suggestions were practical, easy to put into place. 
They proved to be effective at improving our focus, clearly establishing roles and responsibilities of our staff. No to mention increasing communication, and putting duplicatable sales strategies in place.
I liked how John followed up on previous sessions and followed the program that had been laid out but was also flexible enough to deal with emergencies that cropped up in-between! He was a pleasure to deal with and a genuinely nice guy."
Marybeth Harrison – Centaur Awards,
Langley, BC Webpage


We're more affordable than you expect
and we deliver a
solid return on your investment
"The Company Strength Program provided me with the opportunity to take my company to the next level in a way I never imagined possible. It's also allowed me to achieve the elusive work/life balance that I've been seeking."
Jonathan Kervin – Websense
North Vancouver Island Webpage


"Rock Solid's small business training improved the performance of my company. The Company Strength Program was particularly valuable as I transitioned out of day-to-day operations and shifted responsibilities to the next generation.
My son is doing an excellent job managing the family company. My daughter has now joined the company and is also taking Rock Solid's business training. It makes me a proud Dad to see the next generation take over the family business and continue our traditions. I highly recommend this business training."

Jack Froese – JD Farms
Congratulations to the entire Froese family for winning the 2019 Langley Large Business of the Year Award. The recognition is well deserved and it's great to see the third generation now working in your company. 
"John really came through for me in the first years of my transition to management ( from the barns:) the tools and knowledge that he provided me with are still used today! Once you build a relationship with Rock Solid it is there forever."
Jason Froese – JD Farms
Langley BC Webpage

"Thanks for saving me from potential disaster! You came into the picture just in the nick of time as I was feeling very overwhelmed with the volume of business we were getting and our inability to cope with it.
Through your small business training, I learned how to properly delegate the day-to-day business to staff using your Company Accountability Matrix.
This let me focus on the priorities such as tracking the company's performance using the Forecast and Variance Report and also the future growth of the business through the BRIDGE Marketing Plan. Thank you for everything you did for me."                    
Marc Peloquin – Harmonique Fibre Arts Supply
Vancouver Island, Webpage

"My company looks completely different from when I started the business training. My business turned into a publishing company. I wouldn't have been able to expand or hire new employees without it."
Julie Salisbury – Influence Publishing  
North Vancouver, Webpage

"The elements of the Company Strength Program are outlined and explained in the context of a story. I also recommend this book to business coaches and consultants who want an efficient system that provides their company owner customers with the best possible chances for success.
I give it a 5-star rating because it is an ingenious system that, when applied as intended, changes the conversation inside the company and orients everyone towards successful outcomes. It makes good on the promise of simplicity emerging on the other side of complexity – I will use this on my next company and I will use it to help other company owners succeed."
NOTE: to other coaches and consultants, while we believe, like Lonnie does, that our programs are world-class and the best available, we ask that you contact us prior to using our trademarks.
You may also be interested in the coaching systems behind the client-focused systems described in the book. They are the process that allows our professional coaches to consistently deliver high-quality results.
Lonnie Tkach – Anytime Fitness 
Start-up of new franchise locations & leadership for Club Managers
Vancouver Island, Webpage

How to Get Started
We offer no-obligation Discovery Sessions to business owners. Our business coaching is more affordable than you might think and as you can tell from the testimonials above the Return on Investment is huge. Contact us by clicking here or by calling (604) 888-3471.