Greater Vancouver Business Coach

We're the most experienced business coaches in Greater Vancouver and BC. We've helped more entrepreneurs transform their businesses into strong profitable companies than any of our competitors.
At Rock Solid we're proven experts at helping business people achieve excellent results. Our world-class programs and experienced business coaches deliver the roadmap entrepreneurs are looking for. Since 2001 we've been working with Greater Vancouver small & medium-sized businesses to increase bottom-line profits, develop responsible teams, grow their sales, improve operations and solve countless problems.

In the Vancouver area, owners can book no-obligation Discovery Sessions. We'll show you the inner workings of our approach and how it consistently achieves the business results owners want.
We encourage you to take a good look and decide if it's right for you. We're upfront because our processes work AND we have a proven track record.
To read what our clients are saying about us check out our Testimonials Page. There are clients there from a wide range of different businesses.
Your business can reach its full potential. We'll work with you to make it happen.
Our proven process will help you move past the problems, issues and challenges. (604) 888-3471  Rock Solid's experienced business coaches in the Vancouver area can help you reach your goals faster.
If it's an Exit Strategy you Need
Rock Solid also develops effective exit strategies for experienced entrepreneurs. This includes succession plans that create solid transitions to the next generation of owners.
Another option we offer is improving the sale-ability of companies and searching for outside buyers. The objective here is to plan for – and get – full value when owners choose to sell and retire.
Why wait?
Our proven approach works to help entrepreneurs, like you, achieve business goals. Every company is different. A 45-minute Discovery Session is always a good idea. (604) 888-3471 

Our Testimonials Page provides a good indication of the wide variety of industries we work in and also the different stages of growth that we've developed and implemented effective solutions for. Our experienced business coaches deliver results in Greater Vancouver.
It takes work but the work is well worth the effort. Rock-solid companies are consistently profitable and they run very smoothly — even when you're on holidays. Reaching this level of success has an excellent impact on your lifestyle. It allows you to live the way you want. Call us at (604) 319-4254 or email john@rocksolidresults.ca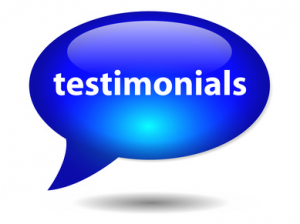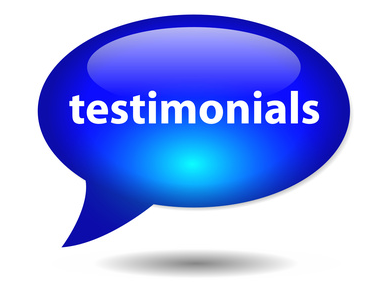 Our Approach is
Efficient and Effective
Our approach is more efficient and effective than anything on the market today. It's effective because it delivers results. It's efficient because it doesn't waste time taking detours.
It's expertise that dials in on the results business owners want.

We've been right there in the trenches with our business coaching clients in Greater Vancouver. We study what works — and what doesn't. It's sad to say but there are standard practices in the business world that should have been thrown out years ago. Our approach isn't just theory — it's proven, practical solutions that work well in the real world — at companies just like yours.
What we do is clearly set out a clear roadmap, starting with our proven programs and then we coach you and your team through the implementation. We know there is nothing like owning a strong profitable company — that you built!

Business coaching does involve some extra work, and we will ask you to do things you likely haven't done before. Think of it as the effort it takes to discover a simpler, more direct route to the results you really want. "This just makes sense and it works" is what our clients tell us over and over again. Use our business coaching experience to accelerate your journey towards success.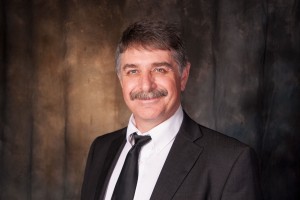 Head Coach: John Cameron
John Cameron is one of Canada's most sought-after small business experts. He's well known for helping business owners achieve success.
His straightforward methods and practical advice have been delivering rock-solid results since 2001. He's also developed a massive network of contacts in Greater Vancouver. It's good to have John on your side.
Education and Experience

John is BC's most experienced business coach. He has a Business Degree from Simon Fraser University followed by a career that began with a marketing consulting practice in Vancouver. From there he became a partner in the 4th Fastest Growing Business in Canada. (As recognized by Profit Magazine) Following that, he started his own contracting company from scratch — built it up to 25 employees — and successfully sold it.
He is one of the few coaches who has proven small business experience.
He 'walked the walk' before 'talking the talk.'
In 2001 John received his certification as an expert business coach. This led to the creation of Rock Solid Business Coaching Inc. Since then he's worked one-to-one with hundreds of owners helping them build strong profitable companies.
Not only has he 'walked the walk' he's been down the road more than enough times to know what to expect. He's the 'guide' that can show you the shortest most direct route to the results you want.
Recognized Expertise
In 2005 the Premier of British Columbia formed the Small Business Roundtable (SBR) to provide advice to his Minister responsible for Small Business. John was chosen as one of the original 24 directors. The Roundtable was given the mandate of making BC the most small-business friendly jurisdiction in Canada. John stepped aside in April 2018 after serving as a director for over 12 years. www.smallbusinessroundtable.ca
John was also one of the first business trainers accredited by the BC Chamber Learning Network
Rock Solid Business Coaches in Vancouver are the clear choice if you're interested in building a strong profitable company. To find out more visit our ROCK SOLID Testimonials Page  Discovery Sessions are no-charge for company owners with 3 or more employees.

On-site Business Coaching & Consulting is available in Vancouver,  Maple Ridge Surrey, Burnaby, Abbotsford, Nanaimo Parksville &  Langley.
.
About Vancouver
Vancouver is Manhattan with mountains. It's a liquid city, a tomorrow city, equal parts India, China, England, France and the Pacific Northwest. It's the cool North American sibling." – The New York Times
There are lots of great companies in Vancouver. List
There is typically a good selection of businesses for sale in Vancouver
Vancouver is also the home of Small Business BC
The Port of Vancouver is always a key economic driver for business.
World-class tech companies are always hiring in the Vancouver area
Tourism businesses in Vancouver