Small Business Advisors: Langley, Surrey, Abbotsford, Vancouver BC
Rock Solid is one of BC's most respected business advisors. We advise small to medium sized companies the Greater Vancouver Area from our offices in Langley BC and other geographical markets via on-line programs.
To book a no-charge initial consultation click here. 
Our small business advisor services consistently deliver rock solid results. They work because they're designed to give you the tools and abilities you need to be successful.
That's an interesting statement. Most entrepreneurs are very good at using the tools they have to get the job done. They find a way to make things work. But, when success is defined as: creating long term profitable growth many entrepreneurs' tool kits are not stocked for the job.
It's important to get this piece of the puzzle right. Quite often owners excel at most areas, but they also need to upgrade a few others to get the results they've been working hard for.
Ever notice how much easier it is to get the work done when you have the right tools for the job. This might sound simplistic when it comes to business, but the approach consistently produces remarkable results.
Rock Solid has been delivering efficient and effective business advisor services and programs since 2001. It's well worth connecting with John Cameron. He has over 25 years of business experience and he's also a published author and speaker. John is a respected thought leader in British Columbia's small business sector.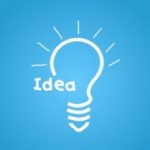 Meeting with John is a good idea. He's a business advisor who will come to your small or medium sized business in the Greater Vancouver area for a no-charge, no obligation, initial consultation. As you scroll down you'll see links to out Testimonials.
Email john@rock-solid-business-coach.com with a couple of suggested times and he'll get back to you. Or you if you feel more comfortable you can call (604) 319-4254 and have a short conversation with John before booking your no-charge business advisor consultation.
Rock Solid is based in Langley BC – Surrey and Abbotsford are easy travel.  If you're in other areas of Greater Vancouver please take rush hours into consideration when booking appointments.
John also does initial business advisor consultations over the phone for entrepreneurs outside of he Greater Vancouver area.
The tools that make it easy for you to build your company like a professional are:
Financial Information Systems. Business is a numbers game. When the right information gets to the right place at the right time profitability improves. Most small to medium sized companies underestimate how important good information is.
A marketing plan that effectively connects your company with the right customers.
An effective plan for building accountability and responsibility in the company. Rock Solid uses their proprietary Company Accountability Matrix.
A Company Promise that everyone is expected to keep. Setting and maintaining high standards is perhaps the most difficult challenge for owners. This is a straightforward approach for consistently meeting or exceeding the standards you would like to be known for.
A plan and process for creating forward momentum in your company.
It takes some time (Two to three months) for theses 5 tools to be customized for your company and for you and your people to develop your skills using them, but when you do the future trajectory of your company changes positively for the better.
To see what clients are saying
about Rock Solid's small business advisor services
click on the picture below.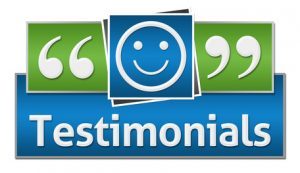 John Cameron is based in Langley BC and can be reached at john@rock-solid-business-coach.com or by calling (604) 888-3471.
You can also send a message using the Contact Page
Small Business Advisor: Vancouver, Langley, Surrey, Abbotsford, BC Burnaby