Business Consultants
Serving Burnaby, Coquitlam,
& PoCo
Our lead business consultant and trainer, John Cameron, graduated from SFU in Burnaby in 1987. After completing his studies he stayed in Burnaby, started his family there, and worked for a few years before building a retail & contracting business from the ground up. His company was initially located on North Road along the Burnaby-Coquitlam border.
Experience Matters
John is one of the few business consultants who really knows what it takes. His experience starting a company from scratch – just as a recession hit – is interesting. Navigating the downturn, growing the company to 25 employees, and then successfully selling it, is the type of experience that is all too rare in business consulting circles. He walked the challenging walk before talking the talk.
If you're looking to improve business performance and have more profits with less stress then you're in the right place.  Read more about our clients' successes by clicking on the image below.

It's easy to tell that John Cameron's approach was born and raised in the trenches of small business. It comes from decades of proven experience.
His down-to-earth brand of business acumen delivers results from start-up all the way through to succession. Rock Solid's training and consulting are world-class, affordable and cost-effective. John received his certification as a business coach in 2001.
Call us at (604) 319-4254 for information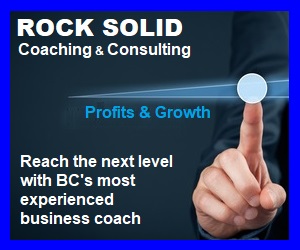 Over the years Rock Solid has worked with hundreds of small to large companies in Burnaby, Coquitlam, PoCo, and the Fraser Valley. This has continually added to our experience as we work with companies in a variety of industries and various sizes. Some of our clients are start-ups with only the owner and some clients have as many as four hundred employees.
What we've come to understand is that nobody gets a straight path – paved and true – all the way to their success. Everyone experiences problems, issues, and challenges. When you run into ones you aren't sure how to handle or you just want to focus your time on more important areas of your company then give us a call. We can make the pieces of the puzzle work.
It is more affordable than you expect.
Our specialty is working with owners to get their companies operating well and solidly on track to a long profitable future. That's been our entire focus since 2001. We consistently deliver results – time and time again.
For testimonials from Rock Solid clients follow this link.
Call us at (604) 319-4254 or email john@rocksolidresults.ca
Small Business Consulting in Burnaby, Coquitlam, & PoCo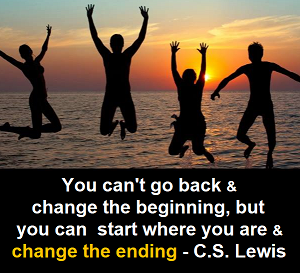 Rock Solid's consulting covers six main areas
Sales and Marketing – Getting the Right Clients
Operational Effectiveness – Getting the Right Things Done Well – Efficiently organizing the Flow of Work for Smooth Operations
Financial Information Systems – The Key to Managing Your Profitability
Company Focus and Employee Buy-In
Creating the Momentum you need
Rock Solid is focused on helping businesspeople build strong profitable companies. It's an interesting and enjoyable pursuit. Our vision is to create the world's best consulting program for company owners. We believe we are already there – or that we are very, very close. Please take the time to connect with us and see if we can deliver some of our value to you and your company.

Initial meetings are no charge 
Call us at (604) 319-4254 or email john@rocksolidresults.ca
If you found this page on small business consultants serving Burnaby, Coquitlam, & PoCo interesting then please forward it to your business associates.