Company Strength Program
The Company Strength Program™ (CSP) is a very effective training program for companies with 5 to 15 employees. It was designed to help entrepreneurs address the problems, issues and challenges typical at this stage of growth. It simply works!
The program contains very effective tools and training that owners can use to build a solid platform for growth. If your goal is to build a strong and profitable company it's well worth checking into our testimonials. The Company Strength Program consistently delivers a great Return on Investment (ROI) – which means it pays for itself and delivers a whole lot more.
Why did You Go Into Business?
Was it because you are good at what you do?
Was it because you wanted to get ahead in life?
Was it because you were interested in the challenge?
Was it because you believed that you could build a better company?
That's why Rock Solid was built and that's why the Company Strength Program was developed. It will help you reach your WHY better than another program on the market today. info@rock-solid-business-coach.com
The Company Strength Program (CSP) is based on a unique and practical concept: people don't own businesses, what they actually own are companies that do business with markets. Customers can give you their business and they can also take their business elsewhere. Then – realistically – how can you own it?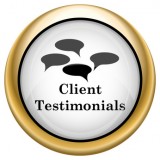 The Company Strength Program (CSP) was developed for people who are currently in business. It is a very effective combination of one-to-one training plus working on projects that directly improve the strength of the company. Growing the business – which is the activity level – is different from building a strong company – organization – that operates smoothly and profitably. It's an innovative approach that makes achieving the results – you really want – a more straightforward and achievable goal.
In some cases, when your volume of business has already grown fairly quickly, you may be in the driver's seat, but the business can be steering your life in the wrong direction. The day-to-day operations can take on a life of their own and it's all too easy to get stuck dealing with never-ending issues – without earning good profits. This is a sure sign that the company isn't strong enough to handle the business that it's processing.
It's known as getting stuck in the Valley of the Lost Entrepreneurs. Lost because the time and money to start new entrepreneurial initiatives – within your company or elsewhere – are slim to none.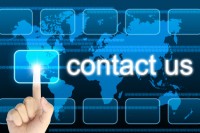 The CSP can and will help you build strength into your company. It's a powerful concept that consistently delivers rock solid results. The program was developed over a period of 10+ years and it's been successfully implemented by hundreds of companies in a wide variety of businesses. Testimonials
Company Strength Program 5 – 15
How it Works
The CSP involves a series of 40 working/training sessions that are typically spaced over 6 – 7 months.  It's Directly Applied Relevant Training. (DART™) The focus is squarely on improving your company – it isn't classroom examples and case studies.

We also take into account the participant's work responsibilities as the training is scheduled. It's important to respect your time and work at your pace.
The end game is building up the long-term strength of your company. This also means improving the skills and abilities of the people who make up your company. At a personal level, it involves training that will sharpen your business abilities plus you and your team will be working on 18 projects that will directly impact the profitability and efficiency of the company.
Our Solopreneur Business Program is a good fit for owners with less than 3 employees. Click here for more info.
Companies with 5 to 15 employees will find the scale of the program – described below on this page – to be very effective.
In-person one-to-one is still our preferred training method.
With the advent of E-Learning technologies like Zoom Video Conferencing, it's now possible to deliver the program outside the Lower Mainland. Although we believe it's beneficial for the trainer to travel to the trainee's place of business for an extended session – at least once – when it's cost-effective.
–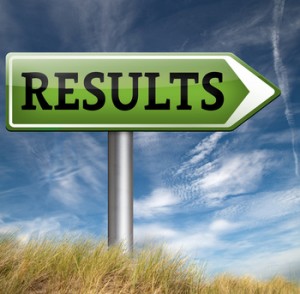 Follow up sessions ensure the participant's new abilities are developing as expected and the projects are implemented and performing well. These sessions can continue for up to six months after the initial phase of training. The follow up fades away as the strengths become firmly established.
We train company owners and/or their employees on the program. We also monitor their progress and hold them accountable to ensure the program is working and delivering the expected value. We understand how busy people can be. The pace of the program is tailored to suit the participants.
This program develops the skill sets of the organization's people which in turn strengthens the company. The ultimate goal is for the company to be consistently profitable well into the future.
The cost for the Company Strength Program 5 – 15 employees is $13,500.00 including all course materials. Additional trainees from the same company, at the same time, are $4,750.00 each. Additional trainees can be an effective solution for companies that have more than 15 employees. Financing options are available. Call us at (604) 888-3471 or email info@rock-solid-business-coach.com Click here to go to the Contact Page
The initial goal is to have the program pay for itself as quickly as possible. The program is designed to make our clients more profitable – not cost them money!
For a free consultation: 604-888-3471

This program is much more than classroom theory: participants work on a series of projects that positively impact their company. Learning skills and actively improving the company are twin objectives.
The projects worked on over the course of the program build the foundation for long-term profitable growth. Participants don't have to go to a classroom and then return to see how their new knowledge might apply to their business or even if it applies at all. The projects are directly relevant to making your company stronger and more profitable.
The Company Strength Program 5 – 15 is a proven DART program that delivers a combination of valuable skill development while working on worthwhile business projects that quickly make a positive impact. It was developed by BC's most experienced business coach. It's business training that works – even for experienced owners! Keep reading or contact us for more information. info@rock-solid-business-coaching.com
Participants must have access to a computer with Word and Excel available. Google Hangouts & Skype are optional
The Five Key Elements
1. Profitability Growth Practices
The tools of the trade are Business Model Analysis, Forecast and Variance Reports, and Key Performance Indicators. Program training participants will learn how to develop the tools for their company. They are projects to be completed during the training program.
Implementing the tools and positively impacting the profitability of the company is a central part of the training.
The learning outcome is a solid understanding of financial statements and developing the ability to build & use a suite of financial tools for ensuring profitability growth.
2. Company Accountability Matrix (CA³M)
The CA³M is a roadmap for organizing and systemizing entire companies for smooth operations and growth. There are a surprising amount of 'moving parts' in any company and the CA³M delivers a proven methodology for monitoring and improving them. It also provides a system for systemizing companies.
Implementing the CA³M also involves a step-by-step process for effectively delegating accountability and responsibility into the appropriate levels for the company. Typically the largest expense for most companies is wages. Building a strong, engaged team is a project with valuable returns.
The learning outcome is demonstrated by a completed CA³M and the ability to effectively coordinate all of a company's business activities including effective delegation. Plus understanding and using a system for efficiently systemizing companies to create a customized systems manual.
3. BRIDGE Marketing Practices
BRIDGE is a metaphor and an acronym for developing an effective marketing plan. To grow companies need to develop solid bridges to their target markets. Each letter represents a challenge or an assignment. BRIDGE Marketing focuses on companies that are already in business. The challenges are not researching possible new products: there are plenty of university courses for that. This one concentrates on finding great customers for existing products and services. This is about developing customers and growing your business.
When all six challenges are completed it's straightforward to create an effective marketing plan. During the training, participants will develop and implement a marketing plan for their company.
The learning outcome Understanding the challenges involved in marketing and the demonstrated ability to build  & implement a marketing plan that grows the business.
4. Company Promise
The Company Promise is the missing piece of the Mission, Vision, triangle. A Vision Statement describes where you would like the company to be a point in the distant future. A Mission Statement describes what needs to be done to get there. A Company Promise is who the company needs to be, or the first two are just pipe dreams.
All companies should be designed to profitably deliver value, a Company Promise succinctly describes the value and commits everyone on the team to delivering on it; every customer, every single time.
Implementing a new Company Promise into an existing organization is difficult. It involves sustained effort and many face-to-face conversations. The concept is easier with new hires. They can be informed during interviews that accepting the position means keeping the promise. Either way, participants will be evaluated on how well they articulate and communicate the value they expect the company to deliver.
The learning outcome is developing the suite of three statements and effectively implementing a Company Promise.
5. AR²T of Momentum
Business Momentum is about long-range planning and problem solving when obstacles are encountered. The AR²T of Momentum is a four-stage process that delivers consistent traction.
Participants will be implementing the AR²T of Momentum to create a long-term strategic plan and to tackle current problems in the company.
The learning outcome is understanding and using a strategic planning process complete with a problem-solving methodology.
Summary
The overall learning outcome is to develop the skills and abilities involved in building a strong profitable company and setting the stage for growth. All 18 of the projects involved in the Company Strength Program directly relate to improving the participating company.