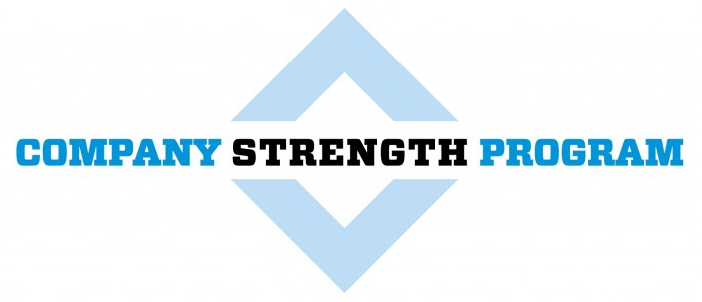 Owners with 5 to 15 employees will find the Company Strength Program (CSP) to be incredibly effective for building strong profitable companies.
It's designed to tackle the problems issues and challenges owners commonly deal with at this stage of growth. As the program unfolds the focus turns towards building a solid foundation for long-term profitable growth.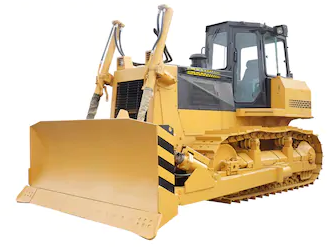 To use a metaphor — entrepreneurs sometimes feel like their business is pushing them around like a bulldozer. They feel like they're out in front of the blade.
The Company Strength Program helps them climb into the cab — and shows them how to use the controls — so they can shape the business landscape for themselves.
Owners who have developed strong profitable companies have a lot of control over their lives. It's not an easy accomplishment or everyone would do it. The Company Strength Program shows the most direct and effective route to the results you want. Why do it the hard way?

The CSP is a proven package of tools and training that consistently delivers results. If your goal is transforming your business into a strong profitable company then it's well worth checking into our Testimonials Page. You'll see that the CSP consistently works well in a wide range of industries.

It is a very effective combination of one-to-one training with an experienced professional and working on projects that directly improve the strength of your company.
To be clear, that's one trainer to one company. At this stage of growth its key to have more than one person involved in the training. You'll get the best results from the CSP by involving at least one of your key people.
The main reason for this is it takes a fair amount of work to strengthen a company and you, the owner, should not be doing all of it yourself. This is the first step in establishing effective delegation skills and creating healthy accountability within your company.
Because effective implementation is important for getting the best results the CSP covers approximately six months. You will be meeting weekly with your trainer and both of you will be holding each other accountable for aspects of the program.
Program Origins
The CSP was developed by John Cameron a well-respected business coach & consultant with a proven track record spanning 20 years. This program was created from his experience working directly with hundreds of owners as they worked to build strong profitable companies. You can read more about their training results here.

It's been said that the program was born and raised in the trenches of small business. We're not re-inventing the wheel here, we're working with tried and true business strategies — that work well for this size of company. The goal is to help you get better results faster on your road to a strong profitable company.
The Company Strength Program consistently delivers an exceptional Return on Investment (ROI) – which means it more than pays for itself AND it delivers the foundation for long-term success in business.

The CSP can and will help you build strength into your company and set the stage for long-term profitable growth. It's a powerful program that consistently delivers rock-solid results.
It has a proven track record — it's been successfully implemented by hundreds of companies in a wide variety of businesses. Testimonials
How it Works
The CSP takes the larger challenge of building a company and breaks it down into a series of straightforward and achievable goals. It involves a series of 20 — 90-minute sessions plus working on 18 projects that are typically spaced over 6 — 7 months. 
We work on projects that directly improve your company. They aren't case studies on imaginary businesses. It's Directly Applied Relevant Training (DART™) that is designed to make a positive impact on your company right away.

We also take into account all of the participant's work responsibilities as the training is scheduled. It's important to respect your time and work at your pace. Having said that, as the company strength grows the demands on your time will naturally reduce. Think of it as working harder now to buy yourself even more time in the near future. It works!
The end game is building up the long-term strength of your company. This also means improving the skills and abilities of the people who make up your company. On a personal level, it involves training that will sharpen your own business abilities plus you and your team will be working together on projects. You'll be getting more done with less effort.

Accountability sessions ensure the projects are implemented well and are delivering the expected results. The participants are also monitored to ensure their skills and abilities are developing. These sessions continue for up to six months after the initial phase of training. The follow up fades away as the strengths become firmly established.
We train company owners and/or their employees on the program. We also measure progress and hold them accountable to ensure the program is working and delivering the expected value. We understand how busy people can be. The pace of the start of the program is tailored to suit the participants.
Pricing
The six-month Company Strength Program is $15,900.00 for 2 participants. details here Financing options are available. Scroll down for an overview of the CSP training content.
The goal is to have the program pay for itself — as quickly as possible. Check our Testimonials Page The Company Strength Program is designed to make our clients more profitable — not cost them money! Let's talk about how we can make this happen for you.
It's More Affordable Than You Expect
Ask about our Rock Solid Guarantee
Two Trainees are included. Additional people from the same company, at the same time, are $4,750.00 each. This is an effective solution for companies with more than 15 employees. Many hands make for light work.

The Five Key Elements
The Company Strength Program was developed by BC's most experienced business coach. (details) It's business training that works – even for experienced owners! Contact us for more information.
1. Profitability
The training outcome is the ability to manage and grow the profitability of your company. This is a learned ability. Few people understand the nuts and bolts of this skill set. You will learn to set a plan for profits — a year in advance — and then how to make it happen as the year moves along.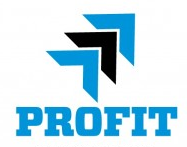 This takes a good look at your internal financial information systems. Do you get better stats on your favourite sports team or your business? Let's fix that — it makes a huge difference.
When was the last time your accountant asked you what information you need to run your company profitably? In a few short weeks you'll be able to tell them what information you want. Take charge of the relationship.
2. Everything Gets Done & Done Well
The element of the training will deliver a roadmap for organizing and systemizing entire companies for smooth operations. There are a surprising amount of 'moving parts' in any company and you'll work with your team to develop a custom Company Accountability Manager. (CA³M)
It provides a system for systemizing your company. Then you can hire for attitude and train for skills and get things done — your way — consistently.

Your CA³M is also a step-by-step process for effectively delegating accountability and responsibility down to the appropriate levels for the company. Typically the largest expense for most companies is wages. Building a strong, engaged team is a project with valuable returns.
Reaching the Accountability Effect takes work but it makes a remarkable difference to you as the owner.
3. Finding More of the Business You Want
This element is designed to develop the ability to create marketing plans that proactively get the right customers for your company.
The first step is to identify the business you want. One company can target 2, 3 or 4 different business opportunities. For example, an auto repair shop can pursue family cars, hot rods and recreational vehicles.
The key is to look for business opportunities where customers will pay enough for you to build a company. It might be working on Mercedes and BMWs. At lower price points like commuter cars it takes a higher velocity of business to build a successful company.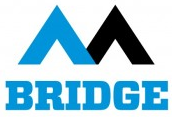 All business opportunities within markets are not equal. You don't want to experience the 'Mother Teresa Effect' where you're delivering value to customers who can't or don't pay enough for you to build a company.
In the training, you'll learn and implement the BRIDGE Marketing Process for your chosen business opportunities. It's a step by step process which is easy to remember, repeat and use in the future.
It puts you in control of growing your business whether you're doing the marketing yourself, you're outsourcing it, or you delegate it to your employees.
4. Company Promise
The Company Promise is the missing piece of the Mission, Vision, triangle. A Vision Statement describes where you would like the company to be a point in the distant future. A Mission Statement describes what needs to be done to get there. A Company Promise describes how the people in the company need to act — or the Vision and Mission are just pipe dreams.
A Company Promise commits everyone on your team to delivering on it, every customer, every single time. It should be about 12 words.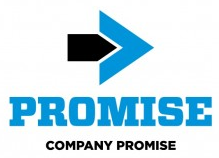 Implementing a new Company Promise into an existing organization is difficult. It involves sustained effort and many face-to-face conversations.
The concept is much easier with new hires. They can be informed during interviews that accepting the position means keeping the Company Promise.
It's not a marketing tagline — it's a tool to get your employees to think like you do when they are interacting with the customers and each other.
5. Momentum
Business Momentum is about problem-solving when obstacles are encountered.
Resilience in the pursuit of goals is another way to describe it.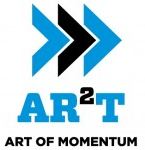 This delivers a process that tackles the more difficult challenges. It gets your people involved and focused on the objective. It develops effective TRaction Plans. TRaction = Towards Results action. It works to focus people's attention and energy at the problems you want solved.
Summary
When the 5 Elements come together you're well on your way to realizing the full potential of your company.
Your company will already be performing better and the foundation for long-term profitable growth will be firmly established.
You'll be more than ready to compete and win in the marketplace. You'll be confidently in control and well on your way to a strong profitable company.