Business

Training Program
The Business Training Program is designed specifically for companies with 1 to 4 employees to help them reach the next level.
Building a strong profitable company is a challenging project. This training delivers great return-on-investment and it will accelerate the development of your company.

Participants should expect to work through their current problems, issues and challenges. Next comes step by step processes that improve long-term profitability and growth. The clear objective is to get your company running smoothly and profitably.
Here's a Bit of History
This training program was developed by John Cameron British Columbia's most experienced business coach. At the time he developed this course he already had successful track record in business spanning 20 years.
In the early nineties, he was a partner in a company that was recognized —by Profit Magazine — as the Fourth Fastest Growing Business in Canada.
Following that he built a contracting company from scratch up to 25 employees at three locations before successfully selling it.

Then in 2001, he started ROCK SOLID Coaching & Consulting. He's worked one-to-one with hundreds of small to medium-sized companies. It was through this experience he developed the world-class Company Strength Program (CSP) that he literally wrote the book on.
This Business Training Program is a refined version better suited to an entrepreneur with 2 – 4 employees. It's the high octane training you need at this stage of growth. The full Company Strength Program delivers better results when the owner has a key person who is also taking the training and up to 15 employees. The projects also get bigger at this stage of growth.
.
Here's How it Works
This isn't a traditional coaching program where clients are expected to commit to a minimum of 12 months. It's a powerful training program that delivers results quickly. It includes the tools you'll need to profitably grow your business. There are 11 training sessions normally spaced over three to six months. The sessions delivered by a professional business coach.

This is Directly Applied Relevant Training. There are 11 projects that will have you working on your own company. They aren't case studies from some other business in some other decade.
There will be 'homework' but it will focus on directly improving your own company. Work that's well worth doing! Our professional trainer works right alongside you to ensure you get the results.

Pricing
The Business Training Program consists of 12 sessions spaced over 2 to 4 months plus additional time available for project support. The cost for the program is $8,950.00 Financing options are available. Detailed Outline Read Testimonials here
The goal is to have the program pay for itself — as quickly as possible. The CSP is designed to make our clients more profitable — not cost them money! Let's talk about how we can make this happen for you.

.
The 3 Elements of the Training
1. Profitability Growth Practices

The Core Competency that this element develops is the ability to establish and grow the profitability of your company. Profits are the best fuel for growth.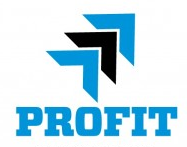 The tools of the trade are Pricing Strategies, Business Model Analysis, Forecast & Variance Reports. (These are surprisingly powerful tools that most business owners don't use at this stage of growth.)
You'll develop customized financial tools and learn how to use them — as you put them into practice.

Establishing the on-going practices creates long-term profitability. Professional athletes practice to perform at high levels — the same principle applies to business.
If you're like most owners at this stage you know their business like the backs of your hand but you need to learn more about how to transform your business into a strong, profitable company that operates smoothly.
2.
Organization & Employee Management
The Core Competency developed by this element is the ability to effectively organize all of the functions involved in your company.
To stay 'ahead of the game' and ensure that everything that needs to be done — gets done — and done well. It also covers preparing for the next stage of growth. Even pre-planning for the next hire or perhaps contracting out some functions.
The tools of the trade are the Company Accountability Manager (CA³M), Workplace Strength Assessment and systemization. (Once again these are surprisingly powerful tools that most business owners at this stage don't use.)

The CA³M is a roadmap for organizing and systemizing business operations. Even in small companies, there are a fair number of 'moving parts.' The CA³M delivers a proven methodology for monitoring and consistently improving them.

The CA³M also delivers an effective process for developing accountable and responsible employees. It teaches you how to make accountability part of the fabric of your company and have employees thinking for themselves — about what is best for the company. This is a two-way street, creating a good work environment is part of the solution.
The learning outcome is efficiently organizing of all of the functions involved in the business plus effective delegation and employee development. It also involves effectively preparing for the first hire or perhaps contracting out some functions allowing the entrepreneur to continue doing what they do best.
3. BRIDGE Marketing
The Core Competency developed by this element is the ability to find more of the right customers for your company.
The first step is to identify the business you want. This can be 1or 2 business opportunities. For example, an auto repair shop can pursue family cars, diesel trucks or recreational vehicles.

The key is to look for business opportunities where customers will pay enough for you to build a company. It might be working on Mercedes and BMWs. At lower price points like commuter cars it takes a higher velocity of business to build a successful company. Finding profitable business opportunities is a skill you can develop.
Figure out where you fit into the marketplace of your chosen business opportunities. You don't want to experience the 'Mother Teresa Effect' where you're delivering value to customers can't or won't pay enough for you to build a company. Typically the higher you look in a market the better the business opportunities are.
BRIDGE is a metaphor and an acronym for developing effective marketing plans. The metaphor is bridging to the business you want to get.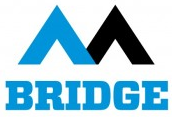 With the acronym, each letter represents a challenge that the trainers will lead you through. The challenges are not startup market research related: this training concentrates on finding great customers for your existing products and services – perhaps adding a new product line. This is about developing your customer base and growing your business.
When the first three challenges are completed it's a straightforward move to create an effective marketing plan. Then the training works through the development of advertising pieces and testing them in the marketplace.
The learning outcome is the ability to develop marketing plans that attract good customers. Also to measure the ROI of the marketing initiatives.
Summary
The overall outcome of this program is a stronger company and your improved ability to build the foundation for long term profitable growth. All the projects involved in the Business Training Program directly relate to your company and the business it's doing. It does pay for itself fairly quickly and with the financing option, you can be cashflow positive on this deal faster than you expect.