Business Coaching Services
Our consulting & business coaching services have a clear focus: helping business owners, like you, build strong profitable companies. At Rock Solid we've developed an effective approach that delivers great results for owners.
Rock Solid uses Directly Applied Relevant Training (DART™) By relevant we mean it connects directly with you and your business goals. Our consulting and business coaching services are always delivered right on target. We meet, assess, develop a plan, & agree on training objectives, next we propose a schedule—all before we charge you anything. Then you can choose whether or not you want to go ahead. It has to be the right move for you.
Then our professional business coaches adapt our proven programs to meet the unique needs of your company. This process allows us to consistently deliver rock solid results faster than other approaches. It works very well for small and medium-sized companies.
In Greater Vancouver we travel to your place of business to deliver training, consulting, and coaching services. We work with your schedule, but we prefer to set regular appointments. Other areas are serviced online. We actively minimize interruptions to your day-to-day workflow. We're there to strengthen your company—efficiently—not get in the way.
Grow Your Business
Increase Your Profits
Develop an Accountable Team
Have More Free Time 
Build a Great Company and Enjoy Life
Literally, hundreds of owners have used Rock Solid's Services to make significant, measurable, and lasting improvements. Find out what they're saying about us here.
The results start almost immediately. It's more than just theory —  practical solutions. Including some innovative approaches that you've never heard of before, but we've already implemented them in hundreds of companies and they're working exceptionally well.
It's well worth taking the time to check us out. We are #1 when it comes to delivering results. Our programs and business coaching services can make a solid positive impact on your company and your life. There is no risk. We offer no-charge and no-obligation initial meetings.

The best part about our coaching services is that they aren't a collection of short term fixes. They are solid, tangible results that strengthen companies. They create a strong foundation for long-term profitable growth. Call now to find out more: (604) 319-4254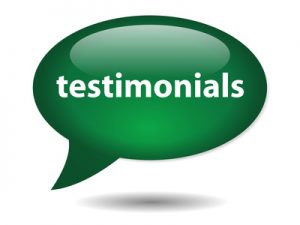 Rock Solid's business coaching services and programs don't ignore conventional wisdom. If it works—it works. On the other side of the coin, if it doesn't work most of the time then it makes sense to try a new perspective or approach.
This strategy led us to industry-leading innovations that consistently deliver outstanding business results. The most frequent comment we hear from new clients about our approach is: "this makes sense."
We believe that it will make sense for your company as well. Our programs deliver an excellent return on investment. (ROI) You will make more money with us than without us.  To book a no charge initial consultation email us at info@rock-solid-business-coach.com or call Tel: (604) 888-3471
Consultations are in person in Greater Vancouver or online elsewhere.
Rock Solid's business coaching services are described in the links just below. When appropriate coaching services are delivered on-site in the Greater Vancouver Area. The Island and Northern BC via the internet with site visits as discussed and agreed to in advance.
To find out what our clients are saying about us visit our Testimonials Page.
Business Coaching Services
Client Driven Business Coaching – by retainer
Experience Delivers Results
The key to our success has been understanding what our clients want and combining that with our years of experience. Many of our clients are taking their companies to a level they haven't been to before – the infamous next level. The problems, issues and challenges they face on the way there are new to them, but the solutions are often very similar to ones we've implemented with other companies as they navigated through their stages of growth.
Rock Solid Business Coaching has likely been there before – or in fairly similar situations – and all of our clients benefit from this experience. We are BC's most experienced business coaching company.
Our CEO 
John Cameron, the founder of Rock Solid successfully built his own bricks and mortar company from scratch before he started coaching. Locations in North Vancouver, Burnaby, & Richmond BC He's also had the privilege of coaching and working with hundreds of owners as they grew their companies. It's often said that there is no substitute for experience and that's doubly true for business coaching services.
He understands that coaching is about building skill sets in others and helping them develop straightforward strategies to achieve their goals. In this context our business coaching services are a series of workshops and presentations that pave the way towards your success. It's small steps taken consistently that add up to have a huge impact on your business skill sets and the strength of your company.
Consulting is more about getting involved and working on concrete deliverables or projects as they are more commonly known.
At Rock Solid our business coaching services are designed to efficiently and effectively achieve the results you want. we work with you to implement strategies that will have your company's results exceeding your expectations.
Consulting services are also available when the need arises.
 Business Coaching Services
Client Driven Business Coaching – by retainer
 info@rock-solid-business-coach.com

At Rock Solid we strongly believe that business coaches and consultants should all have a clear end-game combined with effective programs that consistently deliver results. We've been working hard since 2001 to ensure our services do exactly that. Our office is in the Greater Vancouver area community of Langley BC Canada.
Our programs and services were created through a unique research and development process and by working with hundreds of companies. What we realized is that there are substantial gaps in conventional wisdom, especially when it comes to building long term success in small business. Then again, there is the often reported statistical data about the failure rate of companies and it's astonishingly high. In our humble opinion there is a direct connection. We've developed a down-to-earth approach that addresses the gaps and substantially shifts the odds towards the type of success you want.
To achieve long term success owners need to strengthen their companies as the business grows. If they don't symptoms start multiplying. When companies aren't strong enough to handle the business they're getting the profits can be pretty small or evaporate into losses. Then growth stalls. This happens to almost everyone at some point and it can be quite frustrating, but there are solutions.
From another perspective, if you're looking to grow it makes sense to develop a plan to strengthen your company in advance of the growth. At Rock Solid we show you how to stay ahead of the curve and effectively strengthen your company for the growth.
We have many interesting articles on our business blog
The book: Rock Solid – How to Strengthen Your Company is a fable about our signature Company Strength Program. It's an easy-to-read learning adventure for small businesses. You might even recognize some of the locations around Vancouver, Surrey, Abbotsford, and North Langley.
There are times on every company's development journey where bringing in proven experience is worth the investment. It simply costs more to go it alone. The losses may be hidden costs like missed business or lost profits. Our business coaching services are a valuable resource that are designed to strengthen your company.
We pride ourselves in increasing the profits of our clients. Even when they're adding the expense of hiring us our clients' profits can and do increase. It's our belief that business coaching services should deliver a good return on investment over the short term and a great return on investment over the long term.
info@rock-solid-business-coach.com
Greater Vancouver Area – 9501 212th St. Langley, BC Canada (604) 319-4254